Simple, Scalable & Powerful
Payroll Services Built to Match Your Business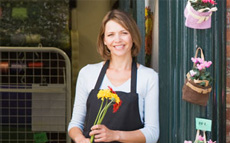 Let Apex Payroll simplify and streamline your payroll, while you spend more time running your business. When Apex Payroll manages your payroll, you will have the flexibility and control of a powerful enterprise payroll system coupled with personal service from experienced professionals who know you and your business. You can rely on us to provide prompt and accurate payroll, no matter how large or small of a business you run.
Payroll
Access and run your payroll from anywhere, anytime with Employer OnDemand
Preview Payroll results to reduce errors
Unlimited earning and deduction codes
Payroll for restaurants and tipped employees
Print checks and reports locally or we will print and deliver to your business
Offer employees signed and sealed live checks, direct deposit, payroll debit card or a combination
Provide employees online access to their paychecks, W2s and 1099s via Employee Self Service
Personal Service
One to One Customer Service
Input payroll data via the method that works best for you: online, e-mail, telephone or fax
Live Personal Service
Receive e-mail reminders about payday, payroll completion, and cash requirements
Knowledgeable and experienced professionals
Tax Compliance
We guarantee the accuracy and timeliness of filing and depositing all federal, state and local taxes
You are provided access to copies of federal, state and local tax filings