Associations Partner Payroll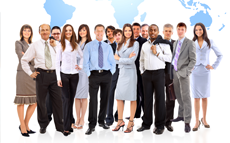 Apex Payroll would like to be a valuable resource for your Association. As a preferred provider of payroll to your members, we will agree to not compete with your other partners and you can add an important service to your list of member benefits.

This program provides co-branding opportunities and a revenue share of your business clients who sign up for our payroll services.
Partner with Apex Payroll today.
Call us at (614) 932-2167 or tell us how to contact you.
We look forward to working together!